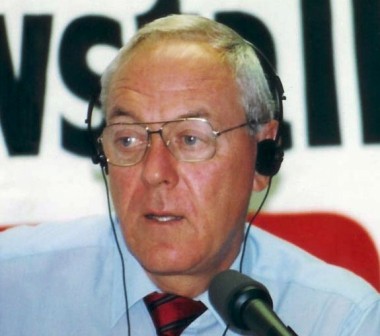 Dr. Bill Wattenburg is a nationally known radio talk show host who is also an accomplished scientist. He is a senior research scientist at the Research Foundation, California State University, Chico, and a scientific consultant for the University of California Lawrence Livermore National Laboratory and many other institutions. He is a former nuclear weapons designer at the Lawrence Livermore National Laboratory; a former member of the US Air Force Scientific Advisory Board, and a former UC Berkeley professor of electrical engineering. He was co-founder of Berkeley Scientific Laboratories with Dr. Donald Glaser (Nobel Prize, Physics, 1960).
Bill Wattenburg now does talk radio shows on stations all over the United States. For twenty-five years, he was a talk show host on KGO Radio AM 810, ABC, San Francisco. His popular nighttime show, "The Open Line to the West Coast," was the most listened-to show in that time slot in eleven western states. Bill Wattenburg was also invited to play the radio/TV show host in three Clint Eastwood movies, The Dead Pool, Pink Cadillac, and True Crime.
Bill Wattenburg's profession in the media began when he was a young professor at U.C. Berkeley. A group of clever faculty housewives teased him into writing an hilarious satire on male sexual behavior. As author Will Harvey, he wrote How to Find and Fascinate a Mistress — and survive in spite of it all. (Pocketbooks 1970). It quickly became an outrageous best seller. (The initial title was, How to Be Good to a Woman. Men would not read it. So, one night he changed the title and the word woman to mistress throughout the book. The media and bookstores loved it… ) Right in the teeth of the women's liberation movement, author Will Harvey was invited on over 150 major radio and TV interview shows all over the country over the next two years. Women loved him when they heard the main message of the book. Many gave the book to the men in their lives. The national notoriety that Will Harvey achieved transformed into radio and TV shows on the west coast for Dr. Bill Wattenburg.