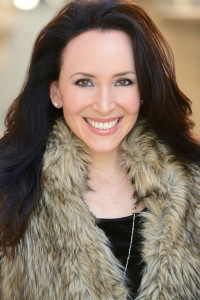 Access a complete "Auto Play" playlist for Elizabeth Kate here.
Elizabeth Kate is a freelance writer specializing in wine and spirits. She studied with London's prestigious Wine andSpirits Education Trust (WSET), the world authority on wine and wine education. She recently completed the highest level attainable with the WSET, the coveted WSET Diploma of Wine and Spirits (DWS). Elizabeth finished with Distinction at the top of her class and is the very first graduate of the Los Angeles Diploma program.
Elizabeth attended Boston University and The University of Grenoble in Grenoble France, receiving a BA in French Language and Literature. She speaks five languages (French, Spanish, Italian, Russian, and a little English) and was the In-House Wine Consultant to KSFO Radio's Edible Escapes in San Francisco with Ken Berry and Anthony Licciardi. Also a graduate of the Epicurean school of Culinary Arts, Elizabeth is no stranger to the art of daring food and wine pairings.
In addition to the DWS, Elizabeth is a French Wine Scholar with the French Wine Society, an Italian Wine Specialist, and Master of Service certified by the Italian Sommelier Association. Most recently Elizabeth's articles and photographs have appeared in The Tasting Panel Magazine, the most widely circulated trade publication in the Wine and Spirits trade industry. She consults in the wine and spirits industry and has contributed to the North American Sommelier Association's website as well as local newspapers and magazines in Los Angeles and South Africa. But that's just the beginning!
Elizabeth Kate is also an award winning screenwriter, voiceover artist, and actress. Her short film, Naiad: Las Ninas del Agua which she both wrote and starred in, was honored for excellence by The International Cinematographer's Guild (ICG) and screened at the Cannes International Film Festival. Elizabeth's acting resume boasts credits from both the USA and South Africa. In addition to numerous commercials, television shows, and films, she guest-starred with Dick Van Dyke in Diagnosis Murder, and Gary Sinise in the sci-fi thriller Impostor, as well as appearing in the acclaimed independent short film, Aimee Price, which won the Jury Award at the Boston Film Festival.
In South Africa, Elizabeth joined the award-winning cast as the arch-villainess Diana in South Africa's oldest and most highly regarded soap opera, Egoli – City of Gold. She went on to star as the long-suffering "Rosa" in the politically charged South African television drama, Molo Fish. Most recently, Elizabeth shot the independent thriller Held For Ransom with Teri Polo, Chazz Palminteri and Tia Carrera in Dallas, Texas.
A Californian by birth, Elizabeth is a world traveler and has lived in many corners of the world including South Africa, England, France, and Russia. Elizabeth is currently working on a memoir about adopting her eldest daughter from South Africa titled, From Africa With Love.