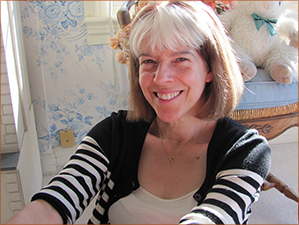 Mary Sheldon, the daughter of novelist Sidney Sheldon and actress Jorja Curtright, was educated at St. Clare's Hall in Oxford and Yale University, and graduated from Wellesley College with honors in English. She is the author of ten novels including Halfway Home, Reflection, Pandora Brown and Perhaps I'll Dream of Darkness, for which she received a Brandeis literary award.
Her nonfiction work includes The Meditation Trilogy, which she coauthored with metaphysical teacher Christopher Stone. In addition, she has written over a dozen children's audio books including I Am America (featuring the voices of President and Mrs. Bush, President Nixon, President and Mrs. Ford, and Mrs. Carter, as well as numerous internationally renowned actors,) which won a Children's Book Choice award, and Audrey Hepburn's Enchanted Tales, which was honored with a Spoken Word Grammy.
Her newest novel, The Sisters Etcetera, will be published in June.
Ms. Sheldon is married, with two daughters, and lives in southern California.
To learn more, please visit Mary's website at marysheldon.com