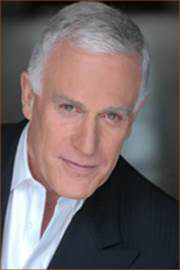 Access a complete "Auto Play" playlist for Michael Cardoza here.
Mr. Cardoza, a San Francisco native, is a well known defense attorney with a criminal law background that spans over thirty-five years. Mr. Cardoza graduated from the University of San Francisco in 1966 and received his Jurist Doctorate from University of the Pacific, McGeorge School of Law in 1971. Mr. Cardoza spent the first half of his career as a prosecutor in Los Angeles, San Francisco and Alameda counties. Following 14 years as prosecutor, Mr. Cardoza served as Chief Administration Officer for Continental Savings and Loan and head of the loan department. Following his departure from Continental Savings and Loan, Mr. Cardoza became Chairman of the Board of Premier Title Company. In 1997 he established the criminal defense, personal injury and business litigation firm, The Cardoza Law Offices, located in Walnut Creek, California.
Mr. Cardoza has been involved in numerous high-profile cases including: the San Francisco dog mauling case in which Mr. Cardoza represented Diane Whipple's domestic partner, Sharon Smith in her wrongful death suit against Robert Noel and Marjorie Knoller; the Marlene Corrigan case, in which he represented the mother of a 680 lb. 13 year old girl who died in their El Cerrito home, Ms. Corrigan was found not guilty on all felony charges; the San Francisco Police Department Test Scandal case where an Inspector of the San Francisco Police Department was accused by the federal government of giving away test questions to the Department's promotional examination, the inspector was found not guilty; and the San Mateo County Murder case in which Mr. Cardoza's client was accused of capital murder, the defendant was found not guilty, which was the first not guilty verdict in a murder trial in San Mateo County in over 20 years.
In addition to his law practice, Mr. Cardoza is currently a leading legal analyst for television and radio programs commenting on such cases as Scott Peterson, Michael Jackson, Robert Blake & JonBenet Ramsey among others. His legal commentary credits include: CNN's Larry King Live panel, NBC's Today Show, MSNBC, Fox News and Court TV. Cases that Mr. Cardoza have been involved in such as the San Francisco Dog Mauling and Barry Bonds steroid scandal have been featured on the Oprah Winfrey Show, Good Morning America, 60 Minutes, HBO, and 48 Hours as well as in print in such publications as Time Magazine and Sports Illustrated.
Mr. Cardoza volunteers his time as an instructor for the trial advocacy program at Stanford University Law School. He also volunteers his time as a Judge Pro Tem in Santa Clara County, and acts as an appointed arbitrator for the Superior Court of the City and County of San Francisco. Further, he guest lectures at the San Francisco District Attorney's Office, numerous District Attorney's Associations and private firms.