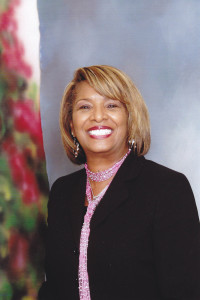 Access a complete "Auto Play" playlist for Rosie Allen here.
Award-winning Radio and Television Journalist Rosie Lee Allen is giving back to her community. She is currently the Chair/Producer for the Annual Faith Fancher Breast Cancer Challenge 5k Walk and Fun Run.
In her professional life Allen spent 25 plus years as co-anchor of the top-rated KGO Afternoon News and as a fill-in Talk Show Host. During her years on the program, she received numerous community service awards, and countless "Best Newscast" awards from the RTNDA, APTRA, UPI, and the Peninsula Press Club.
In November of 2010 she received the prestigious Lifetime Achievement Award from the Northern California Radio and Television News Directors Association, is the holder of three Mark Twain Awards, and a 2008 inductee into the Bay Area Radio Hall of Fame.
Her years in media were not limited to radio. From 1991 – 2000 – Allen was a Host and contributor for the ABC-7 television program Marketplace.  She most recently – 2012 – performed as one of the "All Stars" co-hosting a weekly talk show on NewsTalk 910 each Friday from 4 PM – 7 PM.
Allen attended Holy Name University in Oakland where she majored in Liberal Studies/Humanities.